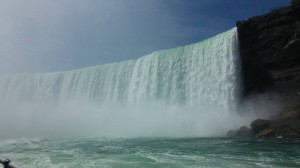 If you really want to add some excitement to your summer be sure to check out Summer of Thrills and Buskerfest this year. These two events are a must for anyone planning on staying at the Clifton Victoria Inn.
Summer of Thrills
Starting in July, Summer of Thrills will be performing shows in Niagara Falls' Clifton Hill District five days a week until the end of summer! These thrilling shows include the Wheel of Fate where acrobats balance and perform death-defying tricks on a giant rotating wheel located at the top of the Clifton Hill! If you're staying at the Clifton Victoria Inn you can enjoy the show right from the hotel!
Buskerfest
This year's Buskerfest features night shows and extended hours due to the popularity of last year's event. The bigger and better Buskerfest will also have more food vendors and merchandise, so you have even more to choose from! The event takes place in downtown St. Catharines, about 15 minutes from Niagara Falls.
The Clifton Victoria Inn has packages for families staying at the hotel, which nicely compliment Buskerfest's upgraded Kid's Zone that now includes mini-golf.
Both of these events offer a great place to bring your family during your vacation in Niagara Falls and the Clifton Victoria Inn has great deals for families, making it an ideal hub for all of your Niagara Falls' sight seeing. Kids are able to eat free which makes dining easy and stress free and the hotel offers free parking and WiFi.