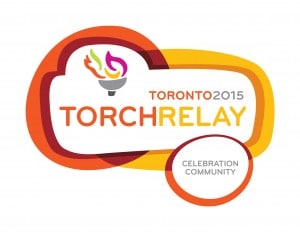 Excitement is building in Niagara Falls as the start of the 2015 Pan Am Games quickly approaches on July 10th. On Saturday June 20th, the celebration begins early as the Pan Am Games Torch Relay passes through Niagara Falls.
The torch relay will span over 41 days, pass through more than 130 communities, and end in Toronto on July 10th for the official opening ceremony. Saturday June 20th will be a one-of-a-kind experience with a celebration at Welland Market Square kicking off the day. After the morning celebration the flame will visit the Welland Pan Am Flatwater Centre, make its way to Market Square in St. Catharines, and then travel to the day celebration at Lakeside Park. To end off the day, the flame will travel in a rowing boat at the Royal Canadian Henley Rowing Course, travel on the Hornblower boat in Niagara Falls and then travel to an evening celebration in Queen Victoria Park.
Come out to the Pan Am Games Torch Relay celebrations to experience the excitement of the 2015 Pan Am Games, and book a summer stay in Niagara to be a part of the sporting events that bring together thousands of athletes from throughout the Americas.