Incorporate a field trip into your next visit to Niagara Falls.  As we balance the desire to travel and a daily schedule that may include at home learning, why not plan a getaway that accomplishes both.
The Niagara Region has a rich history with landmarks, sites and attractions that can be integrated into lessons.
Laura Secord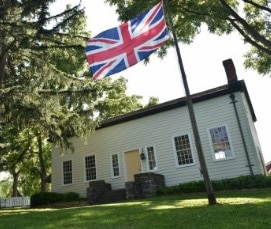 One of the most famous heroines in Canadian history is Laura Secord.  Her name is now synonyms with the popular Canadian chocolate company, but Laura Secord's heroic 32km journey in 1812 to warn British forces of a planned invasion was instrumental in defending Canada in the War of 1812. Today, her legacy lives on in the Laura Secord Trail and at the Laura Secord Homestead in Queenston where guided tours showcase costumes, history and educational information.
Sir Isaac Brock
Sir Isaac Brock is one of the most famous Generals in Canadian history because of his major contributions to the British victory during the War of 1812. Take a drive along the Niagara River Parkway to Queenston Heights where you can freely tour the sprawling park and the Monument dedicated to Brock. Parks Canada also offers a chance to climb the towering monument and have a look out over the battlegrounds and Lake Ontario.
Old Fort Erie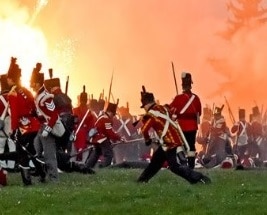 A stay at Clifton Victoria Inn at the Falls puts you half distance to the southern half of the Niagara Region, where you will find Old Fort Erie.
One of Canada's most hallowed battlefields, visitors can experience the history of the site through realistic re-enactments that allow you to choose a side and join the battle as if it were 1812.
Plan your getaway and a lesson plan to include Niagara's sacred grounds that date back more than two centuries, and shaped the future of Canada.