Floral Clock and Niagara's Garden Trail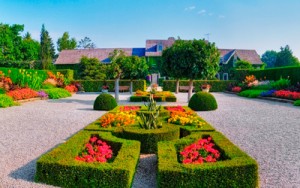 One of Niagara's most beautiful sights in spring is the impressive Floral Clock, which is made up of approximately 16,000 carpet bedding plants. Located on the Niagara Parkway, the Floral Clock features viola in the springtime and is kept in wonderful working order for everyone to enjoy.
From mid-May to mid-June, visitors can also enjoy the Centennial Lilac Garden, located along Niagara's Garden Trail, which features dozens of varieties of spectacular lilacs. Also along the Garden Trail are the Botanical Gardens, Queenston Heights Park, the Floral Showhouse, and the stunning gardens of Queen Victoria Park.
Springlicious Festival
Niagara's annual Springlicious festival is a great activity for people of all ages looking to have some unique and exciting outdoor fun. Taking place on Queen Street in downtown Niagara Falls, Springlicious runs from May 29th-31st and features amazing food and drink vendors, live entertainment, and fun activities.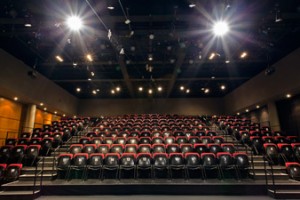 Shaw Festival
This year marks the 53rd season of the Shaw Festival in Niagara-on-the-Lake, which kicks off on April 8th and will feature shows such as Sweet Charity running from April 17th-October 31st, Pygmalion from May 31st-October 24th, Peter and the Starcatcher from April 8th-November 1st, and many more.
Red Bull Wings for Life World Run
If you're looking for some springtime exercise, or just want to experience a high-energy and unique sporting event, then check out the Red Bull Wings for Life World Run being held in Niagara Falls on May 3rd in support of finding a cure for spinal cord injury. This race is unique because, according to the website, "Instead of racing to a set finish line, you run away from the Catcher Car. Everyone, at the 35 locations worldwide, starts running at 11am UTC on May 3, 2015, then 30 minutes later, the Catcher Car sets off, chasing runners until the last person is left standing." It's a one-of-a-kind athletic experience you won't want to miss!
Fallsview Indoor Waterpark
With 16 waterslides, a giant wave pool, 1,000-gallon tipping bucket, outdoor activity pool, adult-only Jacuzzis, and much more, Fallsview Indoor Waterpark offers incredible water fun directly across the street from the amazing Niagara Falls. It's the perfect destination for families, friends, and people of all ages, and is directly connected to Falls Avenue Resort, which features some of the city's best entertainment, dining, and accommodation sites.