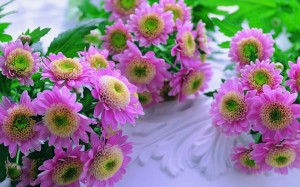 Niagara Falls is known for many things, one of them being the beautiful natural landscape that surrounds the city. Full of trees, unique plants and flowers bursting with colour, Niagara Falls has become a hot spot for nature enthusiasts.
With the upcoming changes in weather, Niagara Falls will have some colourful and cheerful events arriving in the late spring and early summer. Make sure to check them out if you're looking for some fresh outdoor ideas that take advantage of the beauty of nature.
Floral Showhouse Annual Hydrangea Display
There isn't much time left to catch this display but if you hurry to the Floral Showhouse you can enjoy all the blues, pinks and whites of the annual hydrangeas. Produced in spring, May is a great time to get one last glimpse of these beautiful and popular flowers!
Niagara Parks Botanical Gardens
More than 40 hectares of gardens make up the Niagara Parks Botanical Gardens. Thousands of plants and flowers are found throughout the grounds but the shining jewel might just be the rose garden, which contains more than 2,400 roses.
Floral Showhouse Regal Geranium Show
Check out amazing displays of geraniums, fuchsia, caladiums and many others that are bursting with colour in the Floral Showhouse. With over 400 species of geraniums, you will definitely want to check this show out!
Niagara-on-the-Lake Shaw Garden Tour
Channel your inner green thumb at this annual fundraising garden tour. Travel through the secret gardens in the Old Town of Niagara-on-the-Lake and see all the plants, trees and flowers unique to the area.
If you need a colourful spring pick me up, one of these attractions will do the trick! Filled with trees, plants and of course the beautiful flowers, you won't want to miss these inspiring displays!