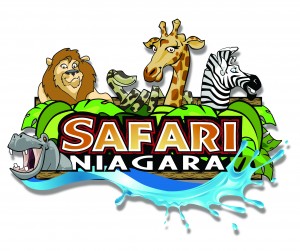 Whether you want to make a day trip with the family or are looking to fill your daily itinerary during your stay in Niagara Falls,  is worth the trip! Close to the Falls and easy to get to, this attraction is suited for the entire family.
Safari Niagara is on a mission to provide people of all ages the opportunity to meet animals and birds up close. If you're fascinated by animals Safari Niagara is a great option to discover more about these amazing creatures from around the world up close. The organization hopes to create a future filled with naturalists and conservationists through their attraction and educational programs, which make it easy and fun for the whole family to learn and enjoy.
This 150-acre nature park is home to more than 750 animals, reptiles and birds, an outdoor amphitheatre, shaded picnic areas, activities and much more. Visitors to the park can learn more about the habitats and animals through complimentary learning programs, such as:
Free, educational guided walking tours;
An educational, narrated ride/tour;
Interactive, educational demonstrations including presentations on birds of prey and threatened species;
Petting farm yard;
Catch-and-release fishing.
Take your trip to another level by participating in the many activities Safari Niagara has to offer. After you visit the animals, there are tons of things to do at the park that will keep your family busy throughout the day. Some of the activities at Safari Niagara include:
Ropes course;
Safari Rides;
Bungee;
Paddle Boats;
Kite-flying;
And much more.
After you've been tuckered out with all of the activities, your family can enjoy a relaxing live concert at the outdoor amphitheatre or a chance to check out some of the awesome exhibits.